No, it's not the codename for the POTUS' personal Xbox.
As you might have heard or read, Microsoft just gave their answer to Sony's very own PS4 yesterday, in the form of a massive black box, all-in-one (hence the name) entertainment media center, the Xbox One.
Microsoft is taking a huge bet with this One.
I'm not going to say anything that hasn't been already said in videogames-related forums and sites all over the world in the past 12-hours or so. So if you're expecting me to rant about the name or the continued focus on TVs etc, you'd be disappointed.
Let me say this instead. To say that the reveal event was underwhelming would be a massive understatement. I know that they need to save some material for E3, but even if that was the case, then why not reveal it at E3 instead? The event is only 3 weeks away and considering I've been waiting for Microsoft to show their cards since February, I figured I could live for another 3 weeks.
Why do a half-assed presentation first and follow it up with a full reveal in 3 weeks time?
Sony holding back on their reveal, I could understand. The reveal was in February, and to make sure that they still have something else to show for in E3 which will be held in June, they neglected to show the actual box. Let's be honest here, does the shape of the actual console ever factor in your decision to pick up a certain console over the other? If your answer is yes, then you my friend, is pathetically superficial.
Of course, the public being what they are, shapes and appearances will always matter, so in a clever piece of tactic, they held back on showing what the public will consider important when in reality it doesn't. They succeeded in looking like they still have an ace up their sleeves, when in reality, they don't.
Okay, maybe they still haven't fully revealed how are PSN or SEN (or the amazingly valued PS+) going to look like in the future.
But the point is, the kind of people who would be interested in console reveals like this are the ones that won't care whether they could be watching the new season of Game of Thrones or Mad Men on their consoles.
This is the same group of people who thinks that the new Solid Snake is more important than who will be sitting next at the Oval Office. Do you honestly think that they would actually care about whether their shiny new toy is fully integrated with cables? The minute they saw that the best they have to show at this event is a new CoD, a new Fifa, another Forza, more focus on multimedia support and a used-game fee, they'll be out the door faster than you can say 'Halo'.
I'm not saying that the XB1 is an epic failure or any of that, what I meant to say is, the XB1 reveal reeks of wrong place, wrong time to me. They're highlighting the wrong features to the wrong group of people at precisely the wrong time.
Go into any video game forums you know and I'm pretty sure the majority is already writing off the XB1 from the next 'console war'. First impressions are always important, and I fear that Microsoft has completely dropped the ball on this one.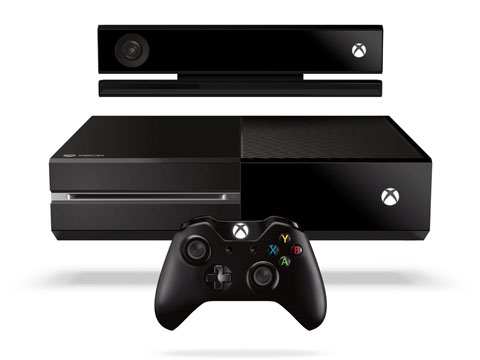 Black is the new White
As for the XB1 itself, I actually think that it's pretty neat. I'm a big believer in voice commands and motion gestures and despite the inaccuracies, I honestly think that the Kinect is an impressive piece of hardware.
The sad thing is, half of what makes the XB1 interesting would literally be useless to me. I live in Indonesia and I will most likely have no use for the TV features of XB1, so I'm afraid it'll be PS4 all the way for me.
By the way, I've finally gotten my hands on the new Deerhunter record. People are completely out of their minds, the album is amazing. When I read that Fauver won't be on this, I was prepared for the worst but it turns out that my fear was groundless.
I've only listened to the album a couple of times, so I still have no idea how to rate this one, but I can safely say that no song in Monomania could ever hope to match the awesomeness that is Nothing Ever Happened.